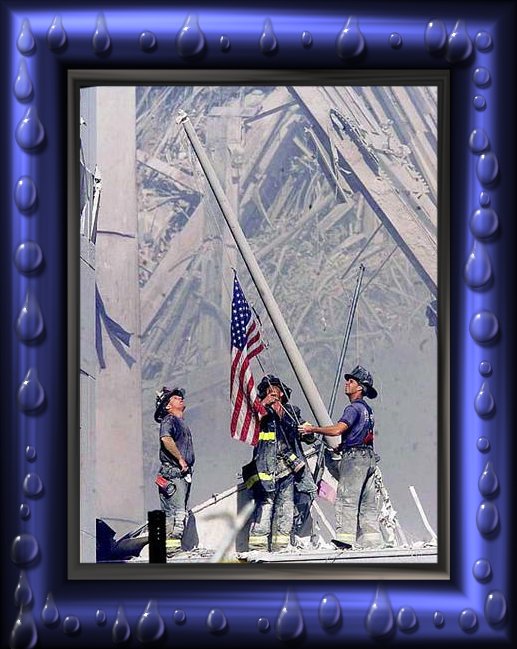 Firefighters Courage

A bright shining morning starts like any other

A call comes in to the station, firefighters needed again

They rush to the scene, along with their brothers

Come from other companies to answer the call

Two buildings are on fire, after the cruelest of attacks

Many people trapped inside fighting to get out

In they run, those firefighters, to save as many as they can

Never once worried about their own safety

Only the safety of the people trapped inside

Higher and higher they go, always looking for more

Full of courage and determination they go on

A building rumbles, a building falls, so many trapped inside

Firefighters lost, more than ever before in history

Why did they continue to climb ever higher?

Didnt they know the danger they faced?

I say they did know, as they do everyday

But they climbed ever higher, because thats where the victims lay

Duty and courage, honor and determination ruled their hearts

While so many were running away from the horror

These firefighters ran towards it with one thought on their minds

We must help rescue these people

They gave their lives in the line of duty

A nation mourns their loss

And will never forget their sacrifice

God bless those firefighters

For showing the world what true courage is

Rest in peace my brothers, youve earned it



I dedicate this to my fellow firefighters who risk so much everyday. Most especially I dedicate this to those brave firefighters who gave the ultimate sacrafice on September 11, 2001, and their families. You are an inspiration to us all. Roger Arlo Brown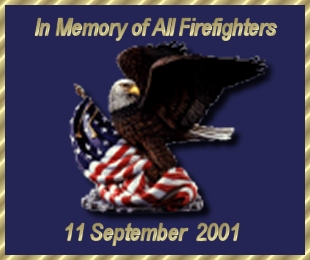 IT'S TIME TO LOOK UP


Please know, dear heroes, you have done your best.
As search efforts diminish, your body must rest.
For days and nights you earnestly tried.
Some you saved; some have died.


Your heart cries out "maybe just one more day..
I don't want to give up; I can't walk away!"
But now please accept things may be out of your hands.
For those now gone, God has his own plans.


No one can describe the horrors you've seen.
But now, on others, it's YOUR turn to lean!
Go home to your loved ones who've been through their own "hell",
Praying you return to them soon, safe anad well!


For all of your efforts and dedication,
You have the admiration of the entire nation.
All over the country your efforts are hailed.
Though some were lost, never feel that you failed.


Now take time to mourn; it's all right to cry,
As you turn to leave; say a final "goodbye".
It's time to "look up" now; there is still life and beauty.
GOD BLESS YOU AGAIN as you return to your duty!


Author Unknown


"Heros"


The hours are hard, and so it the job,
But I'd it all so you won't sob. To save,
your house,Your life,Your children. I'll risk
it all to enter the building. Each day i leave
my wife and child. To respond to the number you
dialed. But if i go and do not live. Please
Remember all we give.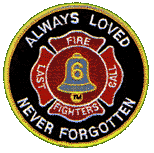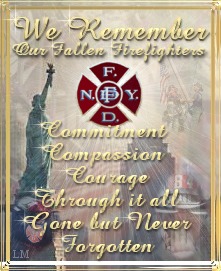 Firefighter's Life


We've found our calling,
Where the flames rage,
We know that we'll drop everything,
When we hear the page.

As we search each room,
For the one we might have missed,
The smoke above us looms,
The fire continues to crackle and hiss.

Finally we find her,
A girl of two or three,
Hiding beneath a bed,
I know she's scared of me.

I reach out my hand,
And tell her I can help,
I tell her I'm a firefighter,
And I've come to put the fire out.

I realize that soon,
It might be too late,
To save this little girl,
From a horrible fate.

But, as I pass,
that little girl,
Out the window,
Out of that fiery world,

I look down to the ground below,
And see her family smile,
And I know what I faced in there,
Compared to the warmth of love is mild.

That little girl's family thanked me,
For saving their daughter's life.
I simply told them it was part of the job,
It was a firefighter's life.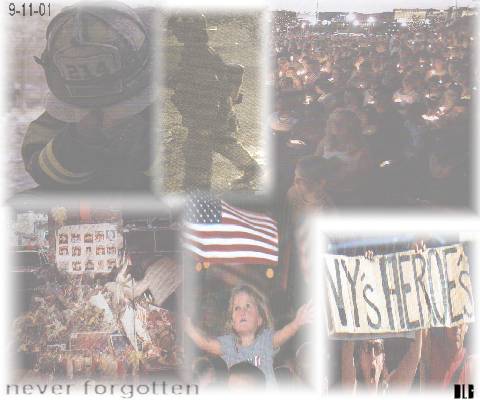 As most of us stopped, to see the fire in the sky,
you were in the trucks, passing us by.
As the unthinkable horror, makes us shed a tear,
you entered the building, in your rescue gear.
As we sat in panic, praying for no more
you were climbing the stairs, floor by floor.
We sat confused, awed, and in strife
you were looking, hoping, and praying for life.
As the building came down, we feared you would too.
But God gave you wings, and instead you flew.


~ Poem by Devin Siebold, Age 16 Melbourne, Fl.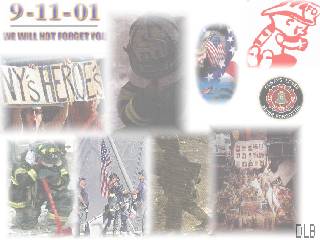 This Guest Book Is For
You To Leave Your Thoughts
And Prayers For Our Heros