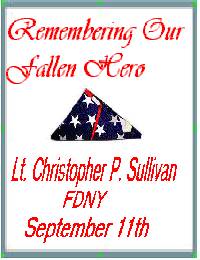 If you would like to adopt one of our
Fallen Hero's just fill out the form below. I'm trying
to get all of our fallen hero's that passed away on
September 11th adopted to diffrent sites.
Just Fill Out this form.
and i will get it to you
as soon as i can.